Outagamie County Power Of A Mega Open House Event By The Brett Bolzenthal Real Estate Group
______________________________________________________

Power Of A Mega Open House Event By The Bolzenthal Group powered by eXp Realty

A Mega Open House is not a mega house in regard to the size of the home. It is strategically planned and well executed event showcasing your home to the public. The concept is to drive as much traffic to the YOUR home as possible to get the home solid vs a traditional open house where you put out a few signs, and hope for something to happen.

Until this year, traffic was mostly from curious neighbors and buyers who were looking outside of their price point or weren't qualified at all. The traditional open houses are just not that effective. But, MEGA OPEN HOUSES are!

If you want to see 10,20, 50 or even 100+ APPROVED & SERIOUS buyers this weekend, then you will like mega open houses...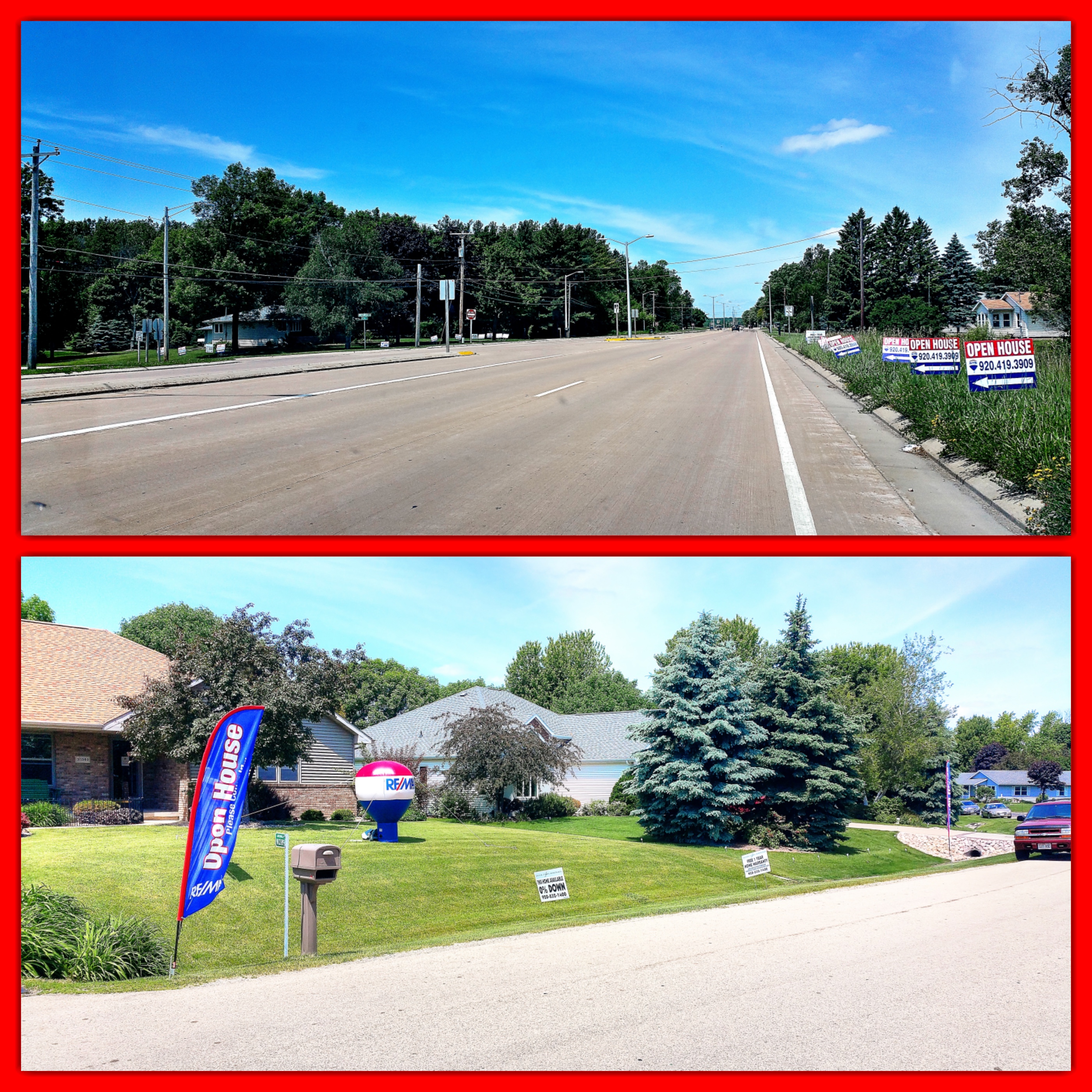 "Mega Open Houses are a HOME RUN!"

This new age open house looks much different… instead of using a few signs directing people, you see over a dozen. You will find various forms of signage too including 'feather flags'. We will usually have food available, which could even be a professional hot dog cart. Bottled water is handed out and registration may be done before entering the home via tablets. There is usually a lender onsite to pre-qualify you right then and there in case you're ready to make an offer.

This isn't all though… leading up to the event, flyers or postcards are printed and distributed to the neighborhood and around 500 nearest homes inviting them. An online blitz is created via social media, blogging and normal real estate websites such as the MLS.

All this means more exposure often times and is having better results. Is it guaranteed to sell the home that day? No. However, chances for doing so increase significantly. The Mega Open House Event is like having your home in the Show Case of Homes or Parade of Homes. I personally strive to make sure your home can't be ignored!

Power Of A Mega Open House Event By The Brett Bolzenthal Real Estate Group

Tags Brett Bolzenthal, brett bolzenthal realtor, Top Wisconsin Realtor Video presented by:
The Brett Bolzenthal Real Estate Group powered by eXp Realty